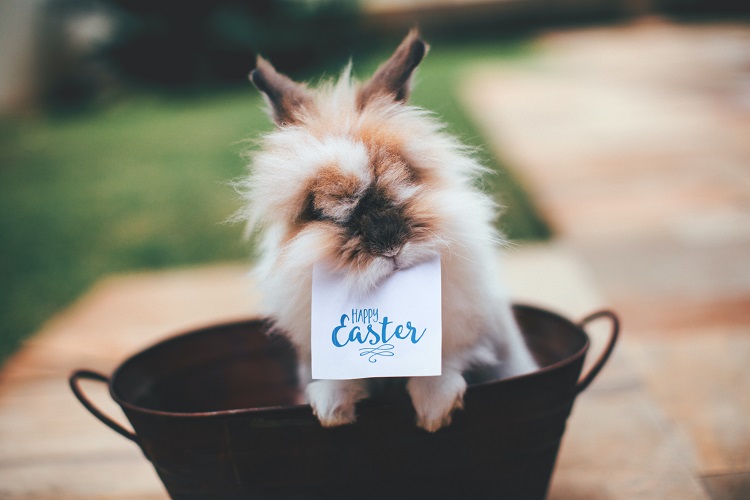 This Easter, we have all been asked to make sacrifices, whether you are an essential worker on the front lines, keeping our society going, or just sheltering at home to help #FlattenTheCurve. Supplies, opportunities, and family may not be as available as they usually would be this weekend, but with some creativity, you can still celebrate.
Egg Decoration Ideas
Part of many families' Easter preparations include dyeing eggs. In some areas, access to fresh eggs can be limited, and you may not want to devote half or a whole dozen to hard boiling and dyeing.
Craft websites and online marketplaces carry 'Craft Eggs' that won't spoil and can be decorated with on-hand supplies. These can be kept from year to year and become family keepsakes. Or dig out the craft supplies and make spring and egg decorations for the house.
Egg Hunt Alternatives
Most cities have closed local parks and big Egg Hunts have all been cancelled while we all work to socially distance. If you have room inside or around your home, you still can hide some eggs for the little ones to find (be sure to note down where all REAL eggs are hidden indoors - you do not want to lose one!)
If you live in a more populated area, you can reach out to your homeowner's association or post on your local NextDoor group about participating in a neighborhood Egg hunt. Large paper eggs can be decorated and then taped to windows facing the street. Families can then take a walk or bike ride around and try to count all the eggs in the neighborhood.
Reconsidering Baskets & Gifts
For many, candy and stuffed bunnies are not high on the list of supplies they will be grabbing from their weekly grocery run. Consider homemade sweets and digital gifts that can help alleviate the quarantine boredom in lieu of new clothes or physical items that need to be shipped while our supply lines are working their hardest to keep our stores and hospitals stocked.
Support Small Businesses
If you usually go out for a big family dinner, or head to Grandma's for ham and deviled eggs, don't stress yourself out this year with cooking a giant meal. Consider ordering from local businesses, many will be open and offering a variety of take out or delivery options. Remember to tip your server or delivery person - these people are risking a lot for all of us!
Stay Connected
Send family members fun Easter themed Snapchat pics, Facetime with the grandparents, and take advantage of all the benefits that the tech we have at our fingertips to feel closer to those we can't be with physically this holiday.
Michigan Real Estate Resource wishes you and your loved ones a safe and healthy Easter!