"It is said an Eastern monarch once charged his wise men to invent him a sentence, to be ever in view, and which should be true and appropriate in all times and situations. They presented him the words: "And this, too, shall pass away." How much it expresses! How chastening in the hour of pride! How consoling in the depths of affliction!" -Abraham Lincoln, 1859
It can be a little scary to check the markets right now, wouldn't you agree? But before you start to stress, we want to encourage you to take a step back.
Now more than ever, it's important to cut through the noise and seek out wisdom from industry experts whose research explains exactly what is going on with our economy. Check out the attached fact sheet — in an exclusive interview on The Brian Buffini Show podcast, real estate leader Brian Buffini spoke with Dr. Lawrence Yun, Chief Economist and Senior Vice President of Research at the National Association of REALTORS®, to separate market fact from fiction during these unusual times.
The state of the market is constantly changing, but we hope this gives you some peace-of-mind as you navigate it. This too shall pass.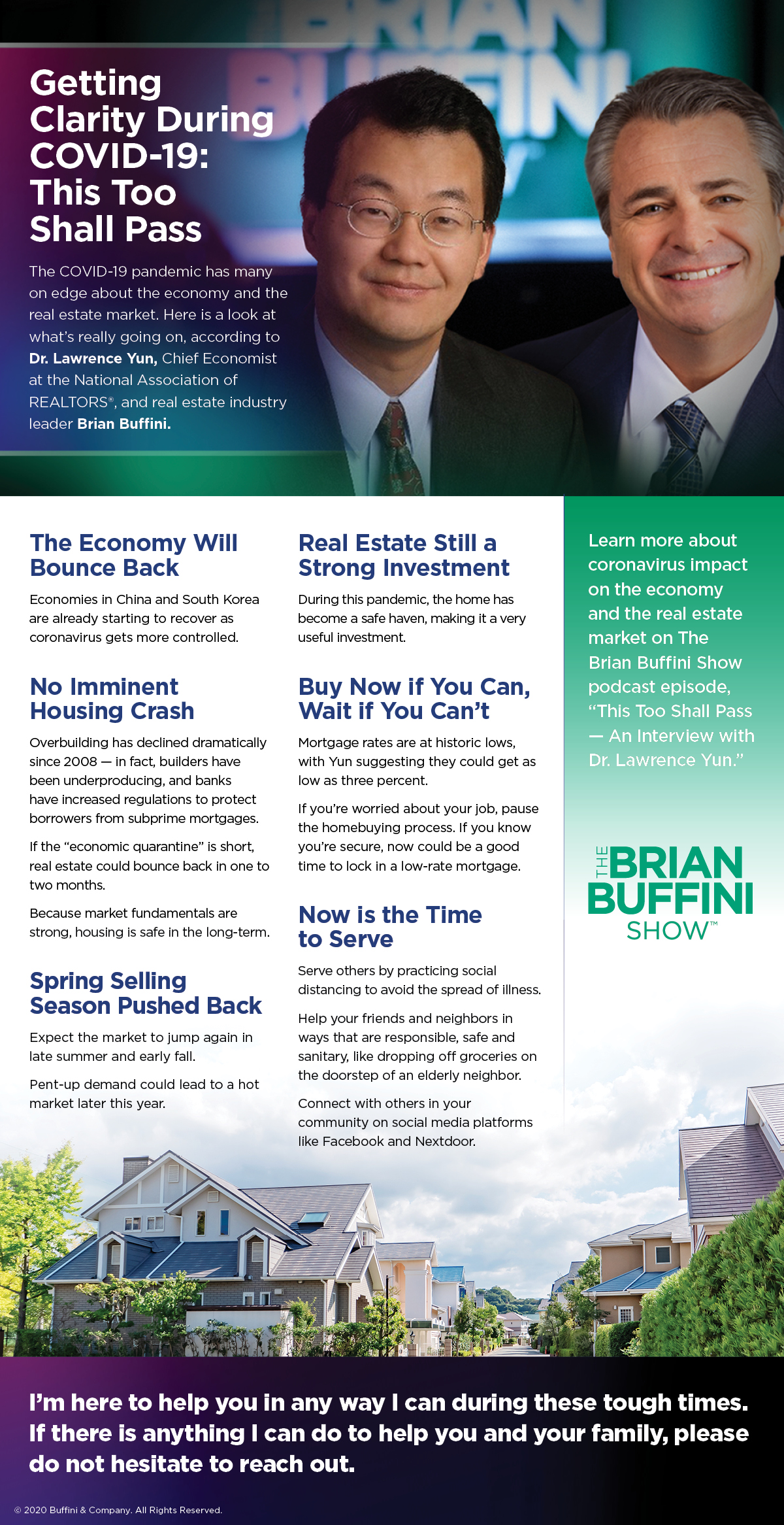 If there is anything our team can do to assist you - not just pertaining to real estate - we are fortunate to know people who may be able to help you out for a trip to the grocery store, watching children, or even getting bills paid. You'll be surprised how many good people are here in the area happy to help you. Contact our Team Today.
Stay Home, Safe & Healthy! We are all in this together.