Spring is a great time to give your a house a real top-to-bottom cleaning! As the days grow longer and the sun reappears, take some time to clear out unused items, and get your home sparkling with these handy tips and checklist!
Whether you start outside and work your way in, or start in the basement and work your way up, you'll feel a real sense of accomplishment knowing you have your house in order before another busy summer season arrives.
Supplies
Before you can get to work, you need to make sure you're stocked up on cleaning supplies. Baking soda, white vinegar, and Castile Soap are all-natural cleansers you can use for nearly every part of your house. Be sure to have a clean mop head, sponges, and a reusable spray bottle on hand. You'll also want to make sure you have your favorite dish washing detergent and mild all-purpose cleaner. Old Newspapers are best for cleaning windows.
Break it Down
Rome wasn't built in a day, and your home may not get cleaned all in one day either. You could spend one Saturday focusing on the outside, another working on sorting items for a garage sale or donation, and a whole weekend making your house shine. Don't let the scope of work discourage you from getting started. Every little bit helps!
Teamwork
If your family is willing and able, put them to work! Assign tasks according to your teams' strength and abilities. Little ones can put away their toys, and tackle chores where they can't make more of a mess than they're supposed to be cleaning up.
Use a List
We put together a checklist to help you make sure the important items in reach room get tacked. This will make it easier to go from one task to another without having to wonder what you should work on next: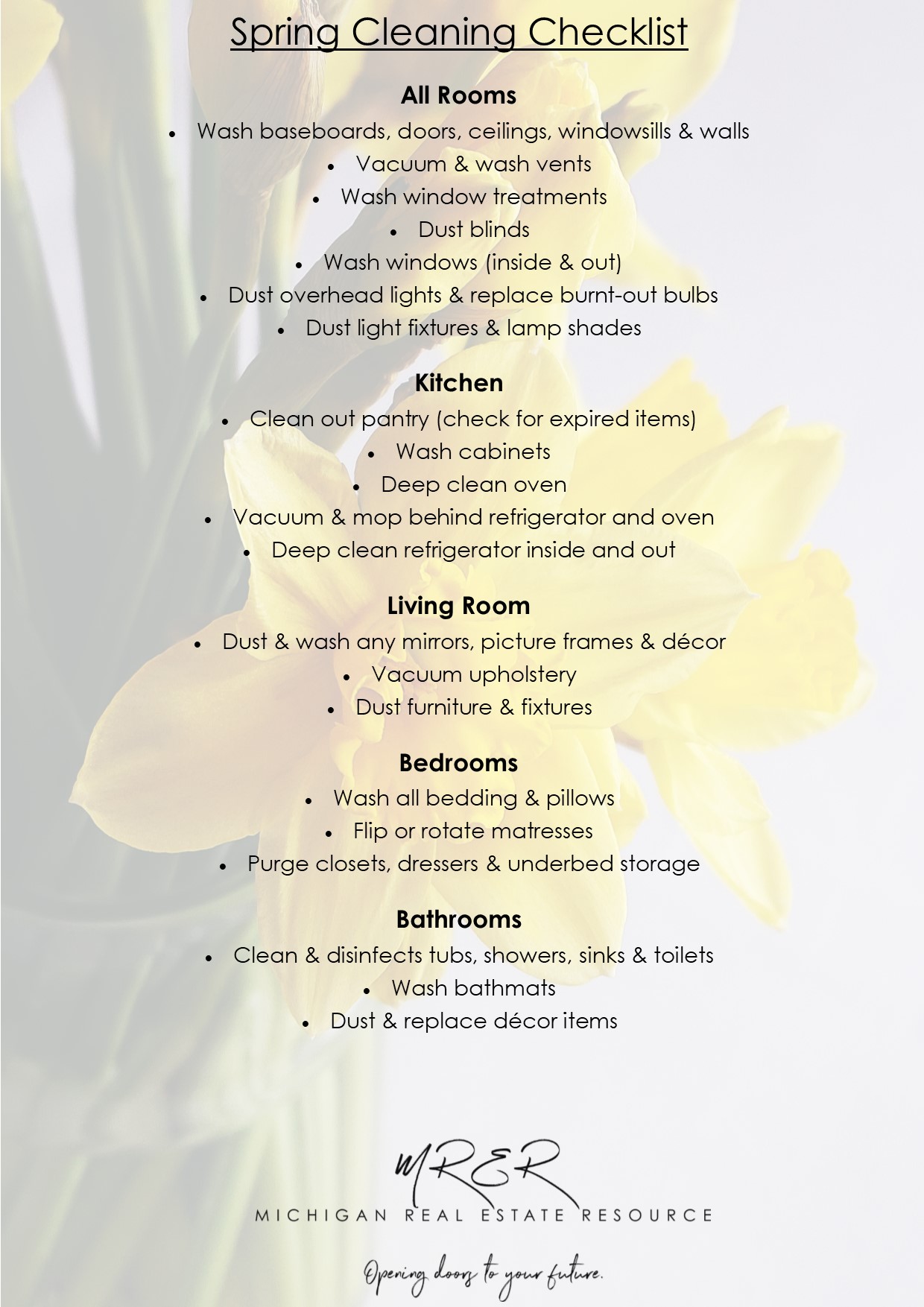 Go with a Pro
If this all seems impossible, or you'd just rather focus your efforts elsewhere this spring, our team would be happy to recommend some reliable house cleaning professionals in your area.
More Great Home Maintenance Info:
Why Ice isn't Nice to Your Roof