Tax time is among us!
As you gather all your documents and prepare to file by the April deadline, there's a chance you might receive a little bonus in the form of a tax refund. Rather than pocketing the extra dough, why not put that money to work?
Check out these financially healthy ways you can use that refund in 2020! And if you think you may owe, don't panic — we have a few tips on what to do if that's the case. If you need a tax professional to help you out, Contact Us for a great referral.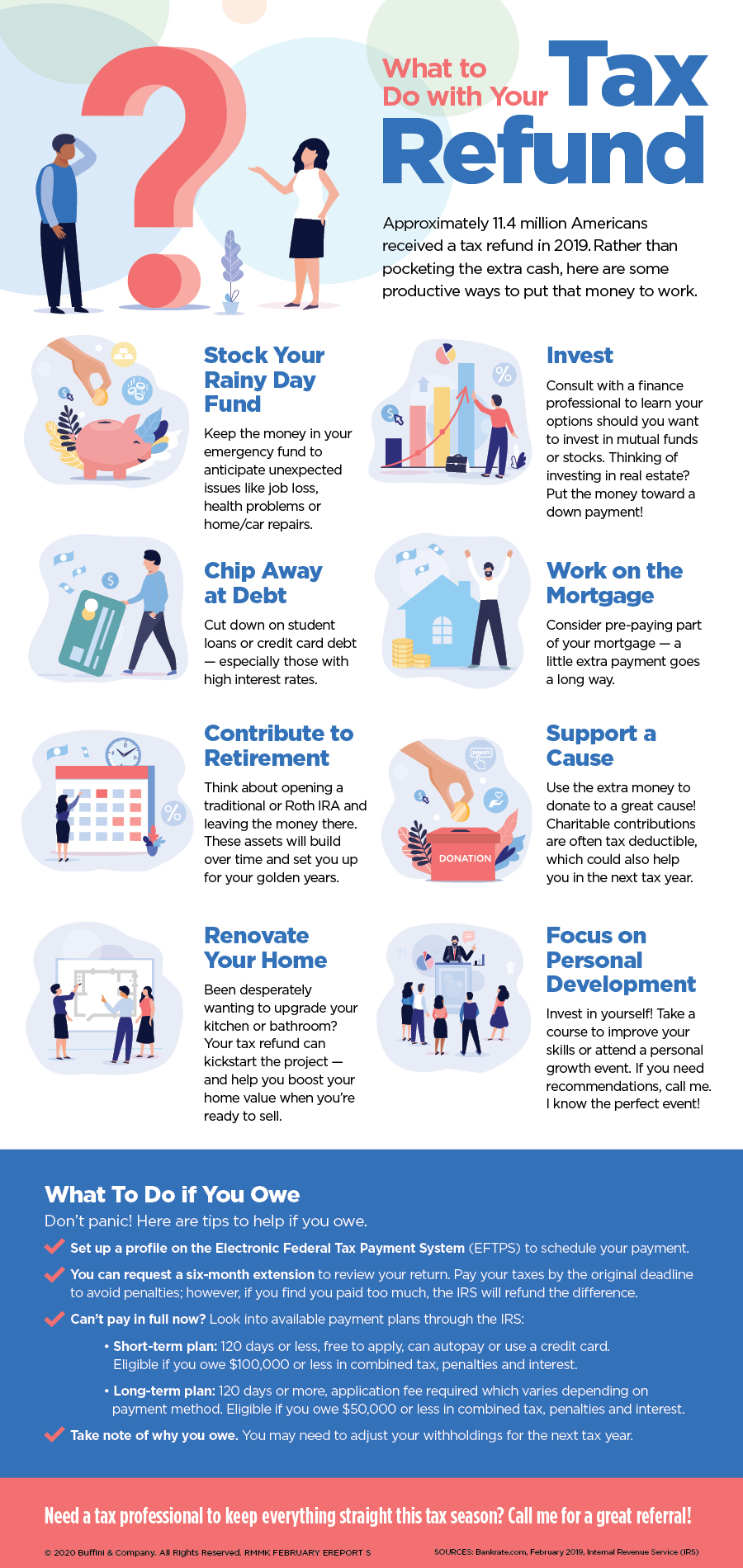 More Great Financial Tips:
Tax Season - What's New This Year
How to Lower Your Mortgage Insurance Payment