'First Impressions seem to matter most when it comes to dating, job interviews...and real estate listings'
- Wall Street Journal
When you are selling your home, professional, quality photos are critical to getting the right buyers through your front door.
Today, 95% of home buyers use the internet fo their home search.
Buyers report they spend up to 60% if their time viewing the photos and only 20% of their time actually reading the property description
These statistics really speak for themselves - well-lit photos that promote the best features of your home are vital to attracting today's buyer. Remember, you never get a second chance to make a first impression.
Picture This
Great photos spark buyers into taking action. When buyers look at photos of your home, they will be inspired to see it in person.
If photos are missing, limited in number, or just bad pictures, many buyers will just move on. If a buyer does elect to view a home with poor quality pictures, they won't approach the home with very much enthusiasm. Many will hold onto that unfavorable feeling they got from the first impression they had of your home.
Not only do great photos spur buyers into action, but listings with professional photographs typically sell faster and for more money. In one study - homes with professional photos sold 50% faster and 39% closer to the list price - the results are real!
What's the Difference?
With today's technology, it can be tempting to just take few shots yourself and call it good - some real estate agents will even try to go this route!
Professional photographers can easily capture an entire space in one photo. This allows buyers to get a better sense of the floor plan and how one room flows into the next. Photographers know how to use angles and lighting to their advantage. Also, professional equipment and wide angle lenses show the depth and flow of your rooms to their best advantage.
The pros also know how to edit photos for the best effect. Maybe the sky needs to be brightened or the grass could be greener - these subtle changes in color and light can make a work of difference on the impact of a photo.
Check out these examples: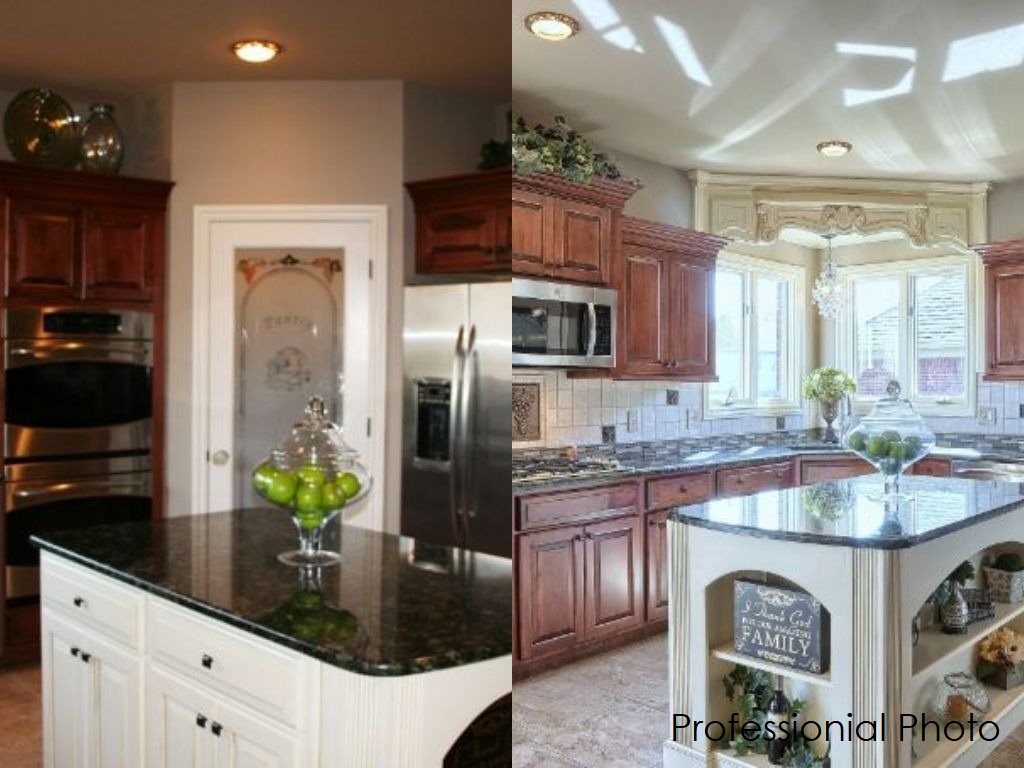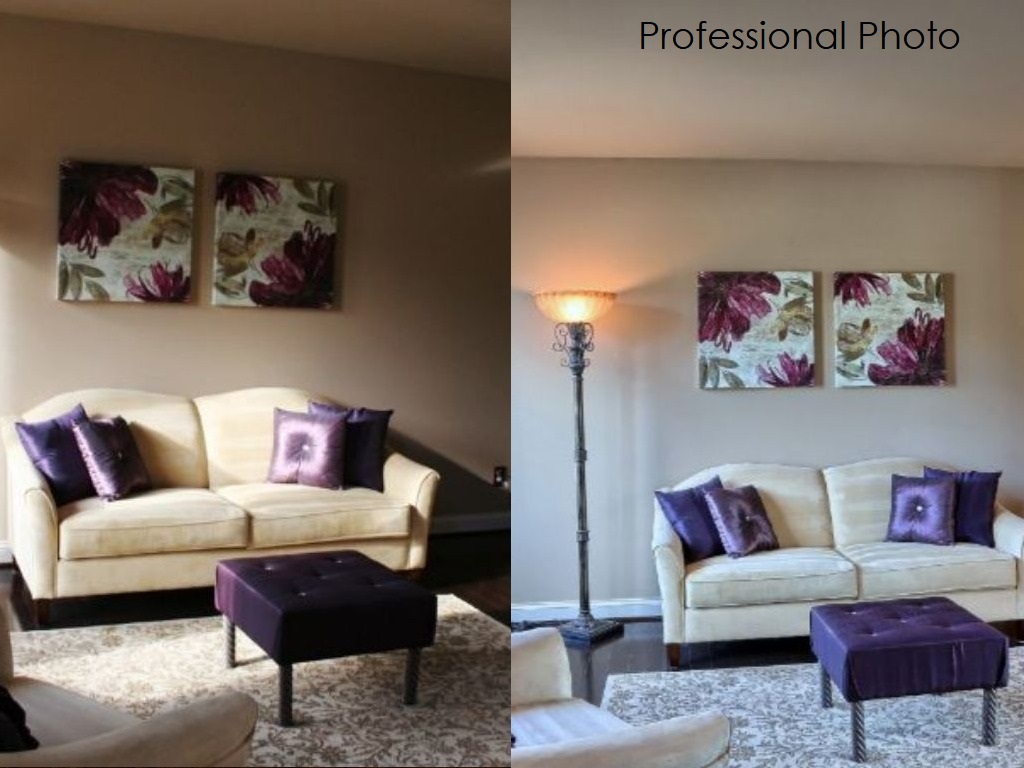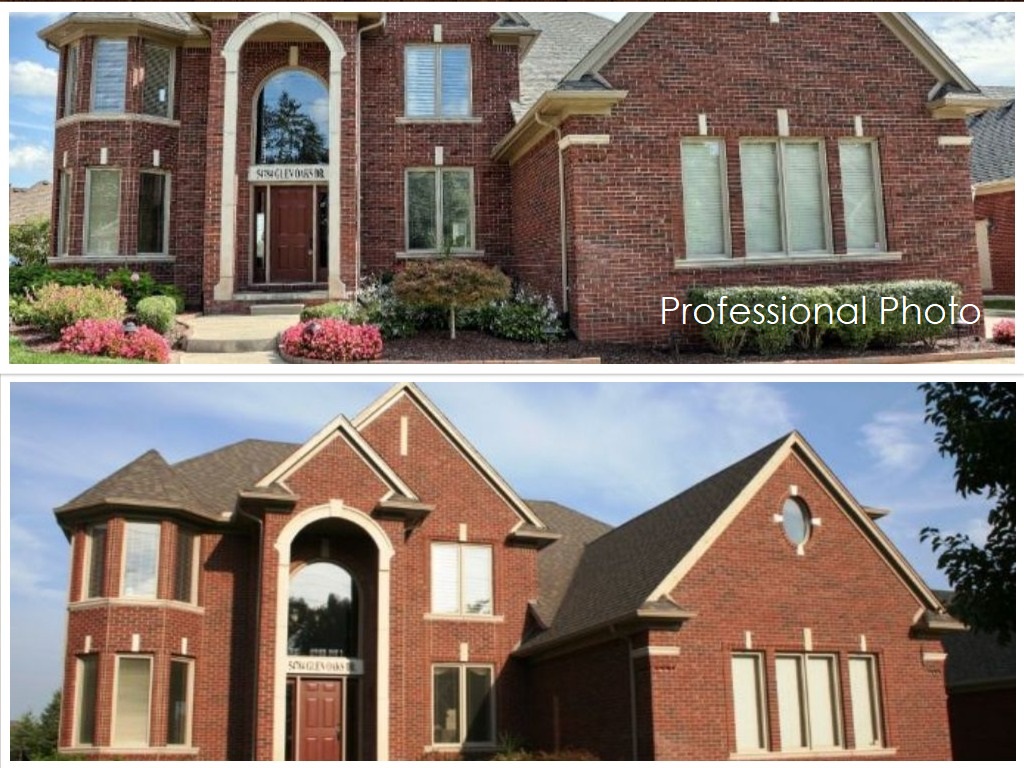 How you can make your home shine online:
While photographers can do some amazing things, they can't clean up and declutter your home (a professional home cleaner can - ask us for a recommendation!). As a seller, doing the following will make your home even more appealing to online shoppers:
Declutter
Clean up toys, dishes, laundry, etc.
Remove and store personal items
Clear off tops of tables and counters
Close toilet lids
Open doors
Clean mirrors
Michigan Real Estate Resource has partnered with professional photographers to produce images that will showcase everything your home has to offer.
More Great Home Selling Tips:
Helpful Apps for Buying or Selling
Why FSBO is NOT the way to go!