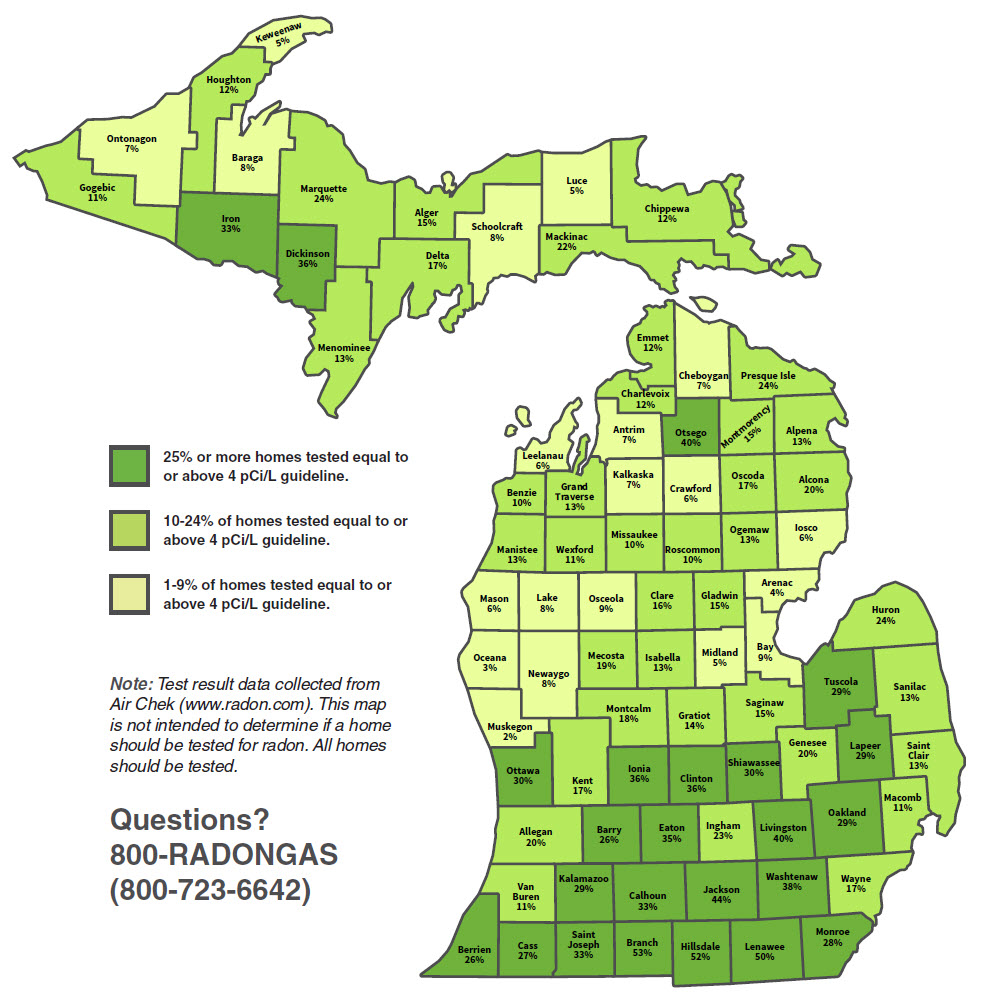 What is Radon?
Radon is a naturally occurring, odorless radioactive gas that seeps into homes from underground.
Radon can accumulate to dangerously high levels inside the home, putting you and your family at risk of serious health issues.
What You Should Know:

Radon is the second-leading cause of lung cancer after smoking.
An estimated 1 in 6 homes in the U.S. is affected by radon.
Only a radon test can confirm and measure radon levels.
Why Test for Radon?
Any home can have a radon problem - new or old, snug or drafty, with or without a basement. Radon testing is the only way to know if a home is affected. Your Real Estate Agent will be your best resource for an professional home inspection company that will:
Test for unsafe levels of radon in the home, using continuous monitoring technology.
Analyze the data and report results.
Recommend steps to reduce excessive radon levels if found.
Give yourself the peace of mind of knowing your home is safe for your family. Be sure to ask our team about recommended inspectors that conduct Radon inspections.
More Home Safety Tips:
National Preparedness Month - Make an Emergency Plan