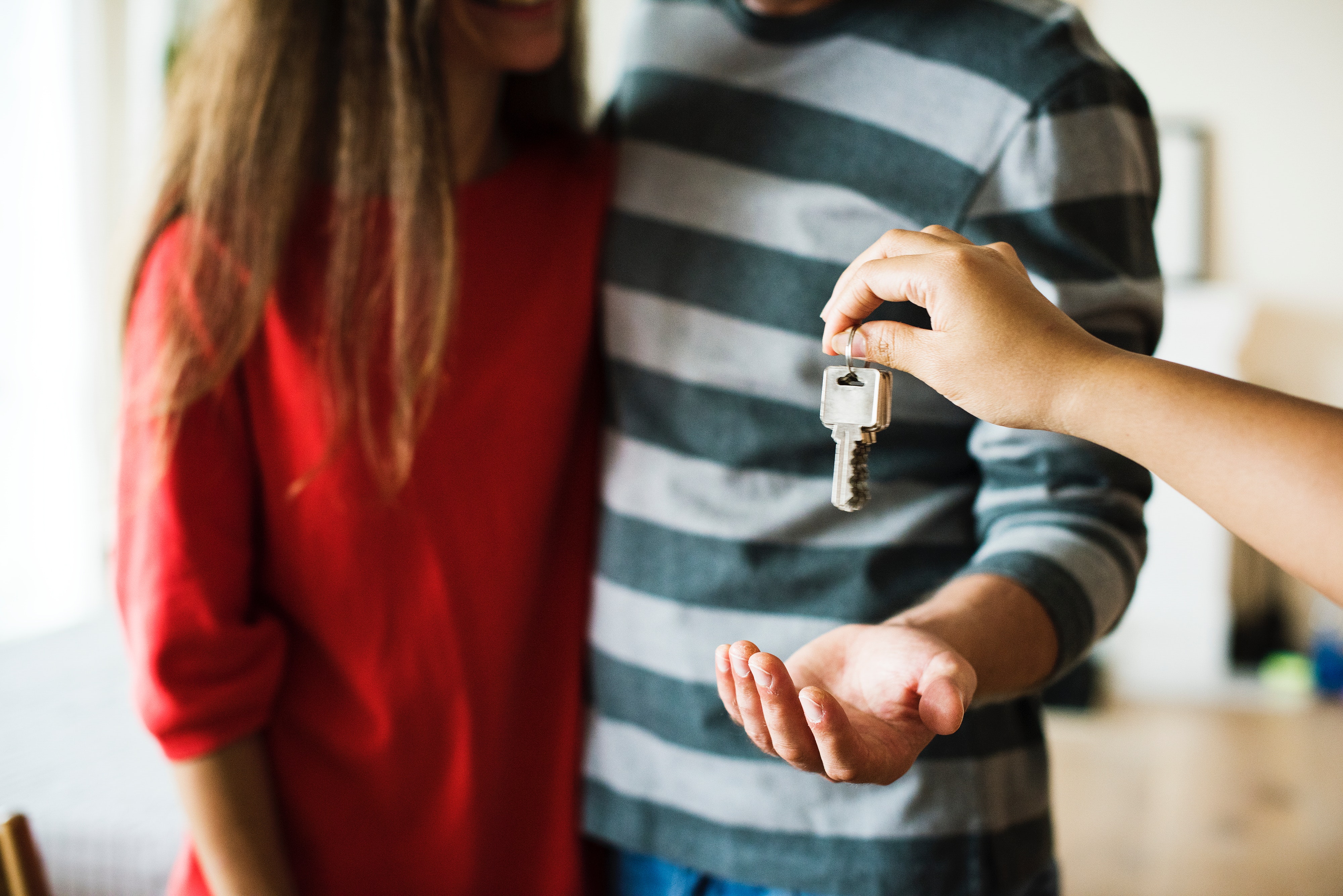 What makes up a monthly mortgage payment?
A monthly payment isn't just the principal and interest payment on your loan, but also taxes, insurance and, depending on your down payment amount, PMI or private mortgage insurance.
Below is an example of what a monthly mortgage payment might look like: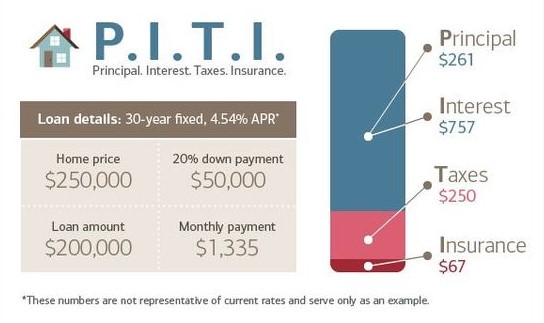 Before you fall in love with a home, and even before you start looking at homes, take the time to put a budget together. Even if you've been pre-qualified for a mortgage loan amount, check to make sure what mortgage payment will fit comfortably within your lifestyle without putting any other financial plans on hold.
What's a comfortable monthly mortgage payment?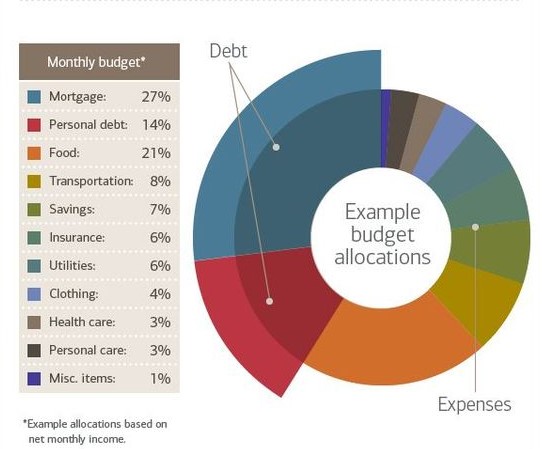 Setting a budget
Once you have a budget set, you can better estimate what a comfortable monthly mortgage payment would be. Follow these three steps to set a budget:
Step 1: Know your income & expenses - Add up your monthly expenses and deduct that amount from y our net monthly income.
Step 2: Set your priorities - If you need more room in your budget to save, it's helpful to separate your expenses into "need to have" and "like to have" categories.
Step 3: Track your spending - Keep track of where your money goes each month and balance your budget.
Mortgage payment ratio
It's not about the maximum amount you can borrow based on your income, it's about what you can comfortably afford. For a starting point, take whatever you make each month, before taxes, and multiply it by 28%. That's how much a manageable monthly payment might be for you, including taxes, insurance and PMI.
Income may include: Your Income, Co-Borrower Income, Rental Income, Investment Income, Trust Funds, and more
Debt-to-income ratio

A good benchmark is to spend no more than 36% of your gross monthly income on your total debt, including your mortgage payment and other debt like car payments and credit card payments. If you are paying more, you may have to lower your mortgage payment.
To figure out your budget and how much home you can afford, use a budget calculator such as the one here.
Ready to get started? Learn more and get started on your mortgage application by visiting our Keller Mortgage page.
More Great Financial Tips:
Getting a Refund? Use it Towards Your Down Payment!
Helpful Tips for Lowering Your Mortgage Insurance Payment